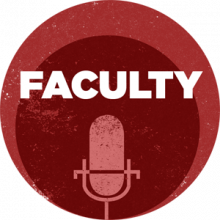 The UK Asia Center wants to connect UK and India on an institutional level. Srimati Basu, an associate professor in the Departments of Gender & Women's Studies and Anthropology and a member of the Asia Center Steering Committee, went on a trip to India to tour potential partner institutions in February 2012. The tour was organized by the International Academic Partnership Program, part of the Institute of International Education, and took her through Delhi, Hyderabad, and Mumbai. In this podcast, Basu discusses the trip, the Asia Center's role in forming institutional partnerships, and the challenges result from the differences between the Indian educational system and our own. 
This podcast was produced by Cheyenne Hohman.
This work is licensed under a
Creative Commons Attribution-NonCommercial-ShareAlike 3.0 Unported License
.