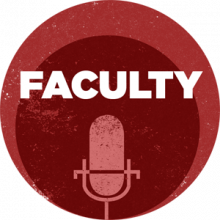 Susan Bordo is a professor in the Department of Gender and Women's Studies at UK. On March 20th, 2012, professor Bordo will present a lecture, "The Queen with Six Fingers: Origins of Popular Myths about Anne Boleyn." The lecture will be at 4pm in the president's room at the UK Singletary Center for the Arts, and will address popular myths about Anne Boleyn, one of the wives of Henry XIII. Bordo's research on Boleyn has culminated in an upcoming book, "The Creation of Anne Boleyn." 
This podcast was produced by Cheyenne Hohman.

This work is licensed under a
Creative Commons Attribution-NonCommercial-ShareAlike 3.0 Unported License
.