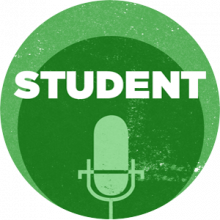 Did you know UK has an LGBT outreach center? In this podcast, Gender and Women's Studies junior Allie Huddleston, the co-director of UK's LGBT outreach center the OUTsource, tells us what the OUTsource does and how interested students may get involved. If you would like more information about the OUTsource, you can visit their office in the Student Center.
This podcast was produced by Sam Burchett.
This work is licensed under a
Creative Commons Attribution-NonCommercial-ShareAlike 3.0 Unported License
.