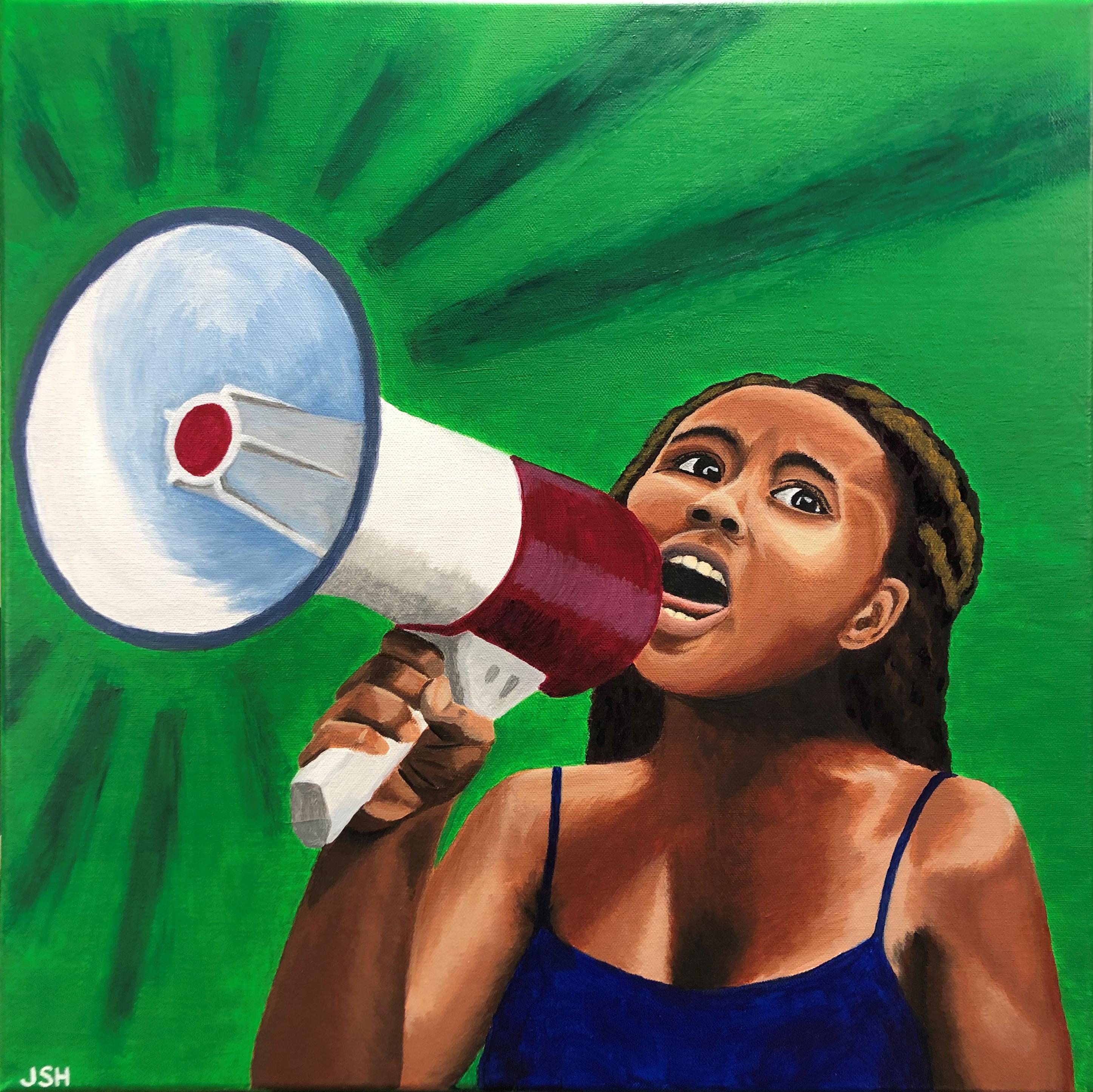 LEXINGTON, KY. -- One member of the University of Kentucky's College of Arts & Sciences is contributing to the cultural life in Lexington during the COVID-19 pandemic with a colorful painting at a local gallery. 
"Change is in the Air," an artwork by Jennifer Hunt, associate professor of gender and women's studies, is on display at the Living Arts & Science Center, 362 N. Martin Luther King Jr. Blvd. in Lexington. The work is part of "Black Lives Matter: The Call for Positive Change," which is on display through March 26. The exhibit, including Hunt's painting, can be viewed here.  
Hunt majored in art along with psychology as an undergrad. Her academic research involves reducing bias and discrimination against marginalized groups, and the painting represents an artistic expression of the same ideas.  
"It's part of a series that I'm working on inspired by the Black Lives Matter protests," Hunt said. "The strength of a protest is in its numbers, but those numbers reflect the commitment, bravery and power of individual protesters. In this series, I am highlighting the actions of single protesters -- in many cases, like this one, by pulling them out of a crowded scene -- so we can focus on them and the work they are doing for social change." 
The exhibit is part of Black History Month and coincides with an exhibit titled "Ayé Alton: Sun Ra and Beyond."