By Clark Bellar
(April 8, 2015) — Claudia Roden is said to have revolutionized Western attitudes about Middle Eastern and North African cuisines with "A Book of Middle Eastern Food," published in 1968. Since then, she has written many more internationally acclaimed books on Middle Eastern cooking and the stories behind the global dishes.
Roden will speak at the University of Kentucky at 7 p.m. Thursday, April 16, in the William T. Young Library auditorium as part of the College of Arts and Sciences' Passport to the World: "Year of the Middle East" series. The series presents a multicultural perspective of the region, focusing on interconnections and celebrating diversity and cultural complexity.
"She is one of the foremost experts on Middle Eastern and Jewish cuisine," said Janice Fernheimer, co-chair of Year of the Middle East, who secured Roden's visit to UK. "Given that the Middle East is often depicted in the news as a place of violence, we wanted to emphasize some of the things that brought these diverse peoples together," she said.
Roden's talk, "Gelfite Fish and Couscous," will highlight the development of Jewish cuisines as well as the stories behind them, drawing from her "Book of Jewish Food." Roden encourages students to come with questions as well.
"For me, the fact that a university is interested in food is something to be really excited about," said Roden. "The interest people have in food is a stimulus for me to go on with the research," she said.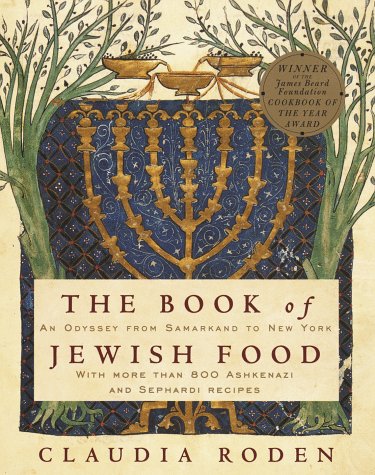 Roden was born in 1936 in Cairo, Egypt, and raised in a Sephardic Jewish household. The opening of the Suez Canal in the late 19th Century meant that Jews from the Ottoman Empire and North Africa flocked to Egypt for business opportunities. Despite the many contrasting cultures present during her upbringing, Roden said she had an "extremely happy childhood."
"We shared a rich culture within the Arab world that included food, hospitality as a way of life, [and] a type of humor," said Roden. In "The Book of Jewish Food," Roden chronicles her childhood with memories of family and friends working in the kitchen, creating food and sharing stories. "Harmony and respect reigned between the communities and we had many close relations with Muslims," she said.  
At the age of 15, Roden left Cairo to complete her formal education in France. In 1954, she moved to London where her parents joined her in 1956 following the Suez Crisis, which forced Jews to leave Egypt.
"For years we were inundated by waves of refugees passing through London. Everyone was exchanging recipes with a kind of passionate desperation," said Roden. With no cookbooks in Egypt, recipes were passed down orally. She began writing down these recipes, as well as the stories that came with them. "I realized then that a dish was not a dish, that it could be full of emotional baggage, that it was about roots and identity," she said.
"Even though they didn't use books, the tradition was so strong that the dishes were the same," said Roden, who often found that people from across Egypt utilized the same recipes despite having never written them down.
It was from these experiences that Roden became inspired to write "A Book of Middle Eastern Food," the first of her many works that not only highlight recipes, but the stories and people behind them.
"There is so much to read into food — it's like archeology. You can find so much," said Roden, who is still traveling around the world in search of new recipes and stories.
Roden currently lives in London, where she is co-chair with Paul Levy of the Oxford Symposium on Food and Cookery. In addition to her writing, she has also been a cooking show presenter on the BBC.
The 2014-15 Year of the Middle East series integrates art, history, literature, religion, political analysis, architecture, geography, the social and environmental sciences, and other disciplines to enable students, alumni, and the Commonwealth to gain a better understanding of the Middle East as well as its connections to and differences from the U.S.
For more information about the event, contact Krista Greathouse at kawall2@uky.edu.